Users who have enabled DUO MFA on their JasperNet Account may now use their Apple Watch to respond to Multi-Factor Authentication requests! Contact ITS to learn more!!
Duo Push
When you receive a push notification, you'll also see the notification on your paired Apple Watch if your phone is locked. Apple Watch's Taptic Engine is a linear actuator inside the device that produces haptic feedback, meaning it literally taps you on the wrist whenever you receive an alert or notification. That means you'll also feel a tap whenever a login request is sent via Duo Mobile, letting you quickly log in or deny the request.
You can approve the login or deny the login request without ever touching your phone.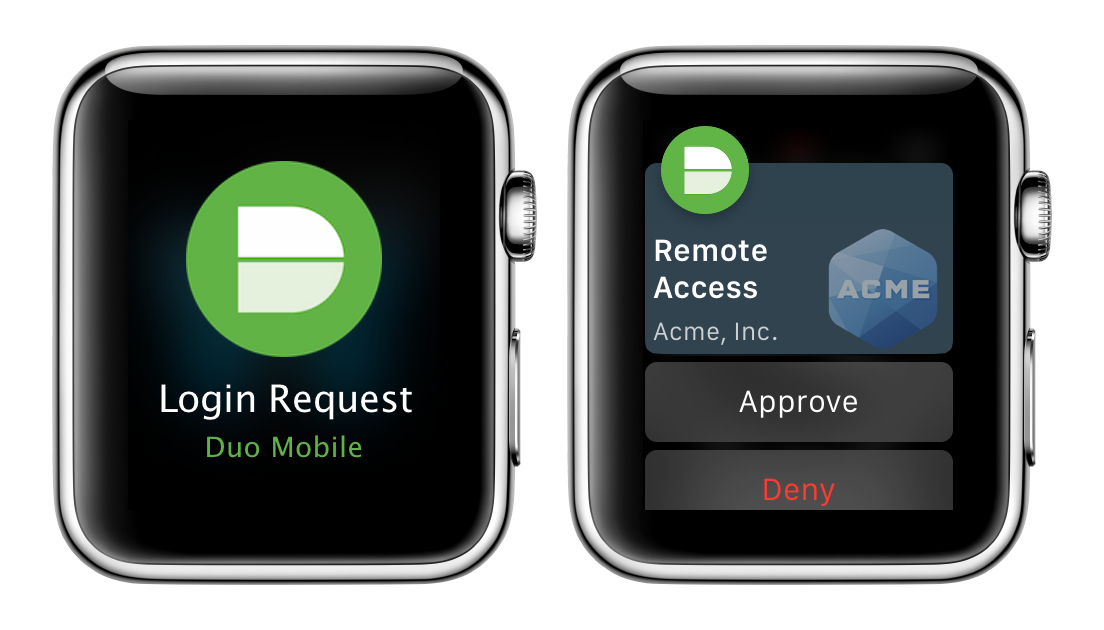 You'll only see the Duo request on your watch when your phone is locked. Notifications won't go to your Apple Watch when your phone is unlocked.
Passcodes
You can also generate passcodes from the Duo Apple Watch app. Simply launch the app from the watch and tap an account to generate a passcode for that account.